Congratulations to this year's Shaping Wyoming's Future Award winners!
One student was selected from each of Wyoming's eight community colleges to share their story of determination and success. The Wyoming Business Alliance is recognizing these students for the ways they have been able to transform their lives through their experience with the Wyoming community college system, and how their efforts are shaping the future of Wyoming.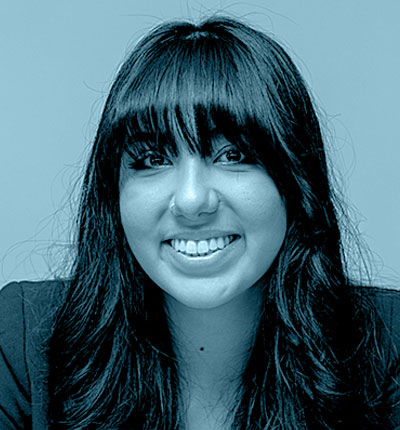 Marcela Caballero
Casper College
Accounting
Marcela Caballero is a sophomore majoring in accounting at Casper College. While attending Douglas High School, she took a personal finance class and found her love for accounting. "I have put my whole life into school because education is something no one can take away from you," she said.
Throughout her time at Casper College, Marcela has always had a job. Currently, she works as a teller at Bank of the West in Casper. Recently she was promoted to universal banker. "Whatever I'm learning at Casper College, I'm applying at my job, and whatever I'm learning at my job, I'm applying it at Casper College. I know I got lucky with how things have turned out," Caballero said.
After earning her AS in accounting, Marcela will work on her bachelor's degree online through the University of Wyoming.
Mark Oxley, accounting instructor, has been her advisor and instructor for several semesters. He respects "her approach to her academic and career work." According to Oxley, Marcela, a full-time student, has a 3.6 GPA.
Scholarships Marcella received during the 2021-2022 school year include: Pell Grant, Hathaway, the Zula and Deryl Safford scholarship, and the Hardy and Ione Ratcliff scholarship. For the 2022-2023 school year, she received a Pell Grant.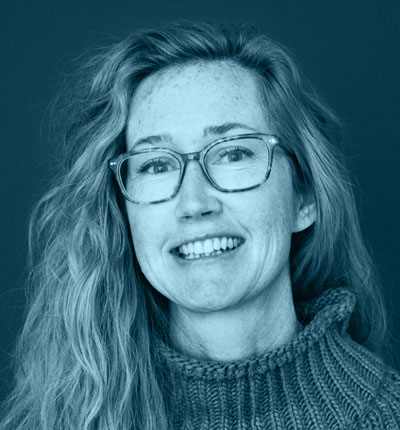 Myriah Deckard
Central Wyoming College
Nursing
A lifetime of medical issues exacerbated by stress left Myriah Deckard unsure whether her body could handle nursing school. When the time came, she took a year off to reflect, but friends made her realize that her struggles were an asset. "I want to be like the nurses who changed my life," Deckerd said, excited about her future of helping people in suffering become advocates for their own health.
At CWC, Deckerd has a 4.0 GPA. She has been instrumental in helping new nursing students find their way. She organized a luncheon to orient students into the program and created a mentoring opportunity so new nursing students could learn from experienced students. For the lab relevant to her issues, Myriah created a personal video going over her experience that led peers to declare it 'the best lab ever." She has served as an anatomy and physiology tutor and lab assistant, and she acts as a liaison between students and faculty; faculty report her feedback has led to improvements in the program.
Nominating faculty report that Myriah "is always willing to make time for anyone who asks, she always has a smile or thoughtful facial expression when speaking. She is a great asset to our program and the nursing profession!"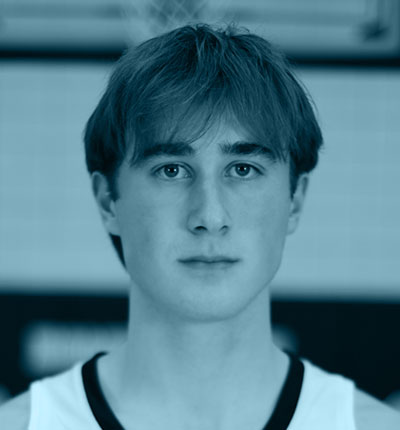 Ryan Swan
Eastern Wyoming College
Sports Medicine
Ryan Swan is a sophomore at Eastern Wyoming College who is pursuing a career in a sports medicine-related field, and he is an exceptionally talented student.
Noah Decker, Associate Professor of Biology, teaches anatomy, physiology, and medical microbiology at EWC and has a reputation for running some of the most difficult and demanding courses on our campus. During a lecture, Professor Decker says, "Mr. Swan is my go-to student for answering difficult questions that I pose to the class. I ask questions to the class as a whole during lectures and if no other student volunteers a response, I tend to ask Mr. Swan if he knows the answer. Not surprisingly, he usually does. I consider him to be a leader in the class who sets the tone for students to perform at a high level. He has without question earned the esteem and admiration of his classroom peers. I count him among my most talented students I have had over years at Eastern Wyoming College. He is very quick to learn, his mind is sharp for new ideas and his memory is excellent."
Ryan also shines on the basketball court. He currently is a starting member of our intercollegiate basketball team, which places heavy physical as well as time demands on him. His ability to balance his sports obligations with his academic duties makes his high grades even more praiseworthy. That he is able to excel in these different areas is a testimony to his natural talent, his persistent hard work and his meticulous time management.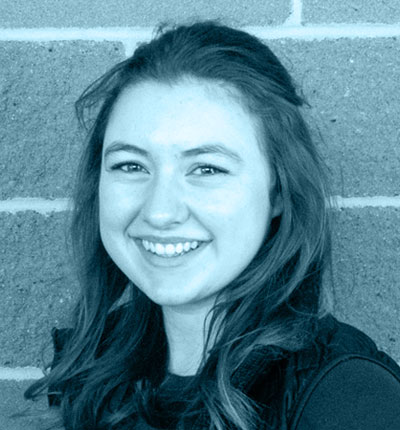 Olivia Wasinger
Gillette College
Business
Olivia Wasinger exemplifies Gillette College CORE values every day and she has done so since her first day on campus. Olivia is originally from Buffalo, Wyoming and has been attending Gillette College for two years studying business. She has risen through the ranks in her roles in Campus Life and Housing, starting as a Resident Assistant and quickly moving up to Senior Resident Assistant, all the while maintaining an impressive 3.61 GPA. Not only does she excel in academics and her role as the Senior Resident Assistant, but she also finds time to be the Secretary of the Student Senate, works part time at North Platte Physical Therapy, leads a life group through her church for college-aged students, and continues to show her 4-H animals throughout the summer.
Despite her busy schedule, Olivia always has time to bring joy to any event she is involved in on campus and in the community. She connects with her residents as well as any student on campus by being thoughtful and caring. She demonstrates integrity in all she does and she inspires other students to get involved. Everyone at Gillette College who has the pleasure of knowing Olivia is a much better person because of her influence. Olivia truly represents the best of the best Gillette College has to offer.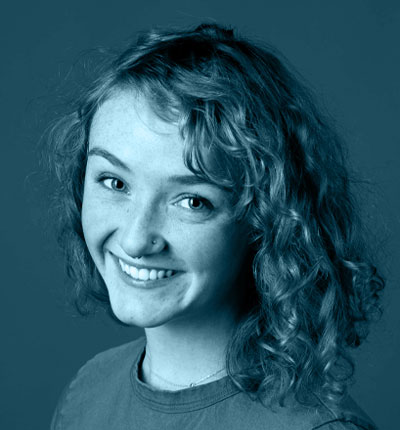 Paige Guille
Laramie County Community College
Elementary Education
Paige Guille is a second-year student at Laramie County Community College (LCCC), pursuing a degree in elementary and early childhood education in the Human & Public Services Pathway. Paige is originally from Cheyenne, Wyoming, and chose to attend LCCC because she was looking for a way to pursue her higher education closer to home and with smaller class sizes.
During her time at the college, Paige has served as a senator in the Student Government Association, is an active member of Phi Theta Kappa, supports the arts through the Cheyenne Little Theater Players, was featured as the Education Student of the Year for 2022 and was also one of two featured students at the 2022 LCCC Foundation's annual Scholarship Luncheon.
Paige's passion for education stems from her desire to work with young people, not only in the future, but today. Currently, Paige serves as a teaching assistant for fifth-grade students at the Wyoming STARBASE Academy, a partnership between the Wyoming National Guard and the Wyoming Military Department. At LCCC, Paige helped mentor students who were a part of the Davis First Generation Experience. As one of four students on the Human & Public Services Pathway, Paige actively engages to help industry professionals understand areas of opportunity for LCCC and day-to-day life on campus.
After graduating from LCCC, Paige plans to attend the University of Wyoming to pursue her bachelor's degree in education.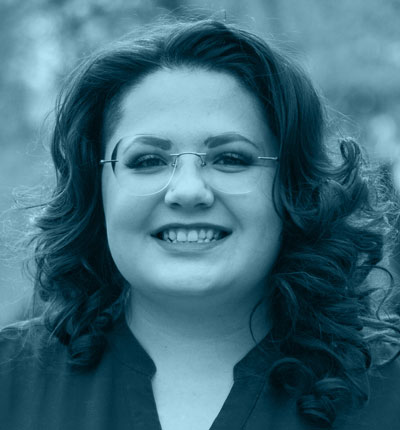 Sarah Roberts
Northwest College
Criminal Justice + English
Sarah Roberts is a non-traditional student who originally came to Northwest College because of its strong reputation and proximity to her home in Cody. After initially withdrawing from school to start a family, Sarah returned in 2020, feeling it was important to finish what she started, and has now earned two A.S. degrees in Criminal Justice and English. She plans to continue her education by pursuing her B.A.S. in Criminal Justice as well.
Even with her busy class schedule and roles as a wife and mother, Sarah is still among the most active members of the Northwest College student body. She is Vice President of the Student Senate, President of both the Gay Straight Alliance and Criminal Justice Club, and she has served as President of the Trading Card Club. Additionally, she's been a member of the Japanese Club and works as a peer mentor in the TRiO program while remaining heavily involved in Student Activities.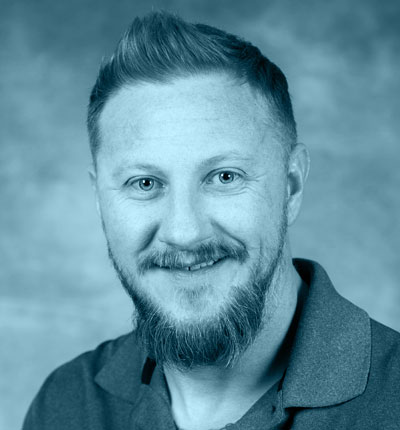 Eric Trueblood
Sheridan College
Exercise Science + Nursing
Eric Trueblood, as a student and a person, is a standard of excellence recognized by faculty, staff, and students. Before and after his military service, Eric attended Sheridan College maintaining above a 3.8 GPA for the entirety of his time in higher education, while also maintaining full-time employment outside of the College. Eric is also a single father of two girls that he is raising in Sheridan. Eric served several tours in Iraq and Afghanistan and was awarded the Army Commendation Medal with Valor and the Purple Heart Medal after enduring life-changing injuries in combat. Even with many outside responsibilities and obstacles, Eric has accomplished what many students could only hope to achieve, including – all with high honors – an Associate of Science in Exercise Science in 2021, a Certificate of Completion Personal Trainer Education in 2021, a Certificate of Completion in Practical Nursing in 2022, and an intention to graduate in 2023 with the Nursing ADN.
His instructors collectively noted, "Eric shows up to both class and clinicals with a willingness to learn and a smile on his face. He is a thoughtful, active learner who exhibits a consistently positive attitude. Eric actively participates as a team member with peers and clinical staff, and he displays professionalism with a desire to continue to grow in the field."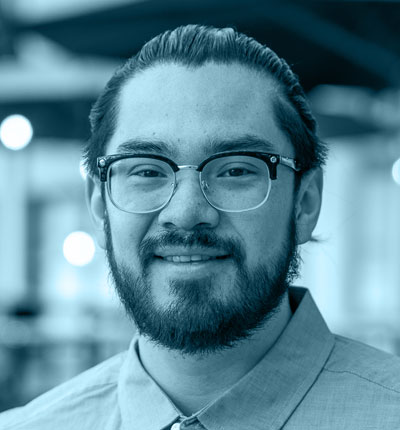 Jose Martinez
Western Wyoming Community College
Engineering
Jose Martinez is a current pre-engineering student at Western Wyoming Community College. As a non-traditional student, Jose entered Western at 24 after almost six years of working in construction. Jose explained he chose Western because, "It was right here in my hometown, and it was affordable. Many high school friends also attended and recommended me to attend because of the one-on-one help from every professor."
As a first-generation student, Jose had to learn to navigate the college realm without family guidance along with minimal financial support. These hardships haven't stopped or prevented Jose from helping his fellow Mustangs.
He started in remedial math and has taken practically every math, physics, and engineering course that Western offers. Jose's GPA is currently 3.65 and he is a peer tutor for math, chemistry, physics, and engineering courses. Western's Associate Professor of Physics and Engineering Stephen Schutten said, "This is particularly notable, as it is generally very difficult to find any students who can tutor in these technical subjects."
Jose is also an active member of Engineering Club, serves as a pre-engineering ambassador during Western events, and has been invaluable in helping improve the organization and functionality of the main engineering lab, along with assisting in the creation of new labs.
Following graduation in December, Jose will attend the University of Wyoming and pursue a bachelor's degree in Engineering.
These students were recognized for their hard work and their dedication to making the most of their time at their community colleges during a private reception with the Wyoming Business Alliance on January 10, and introduced during the Joint Legislative Session on January 11. They are shaping the future of Wyoming.