WE are ADVOCATEs
for Wyoming's community colleges
An advocate argues for the cause of a group, supporting their endeavors, and working to strengthen and promote the group's activities.
We advocate for Wyoming's community colleges because they are the heart of our state. And if they are to continue to be what drives our economy forward, Wyoming's community colleges need comprehensive support.
As advocates, WACCT engages with policy makers on the federal and state level, working with legislators, other state officials, and regulators to protect and enhance the colleges. A central goal of our advocacy efforts is to create a unified vision across all eight community colleges, their trustees and presidents, and to act with one unified voice.
Here's what we're talking about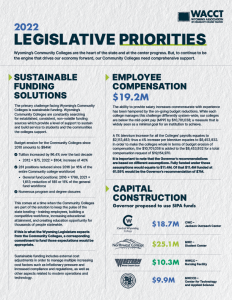 Legislative Priorities/Talking Points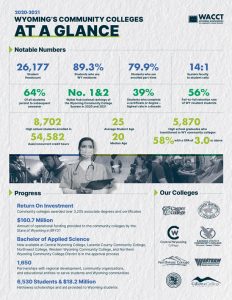 Building a Stronger Wyoming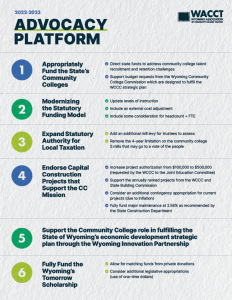 2022-23 advocacy platform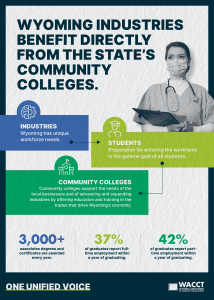 Do you want to get involved?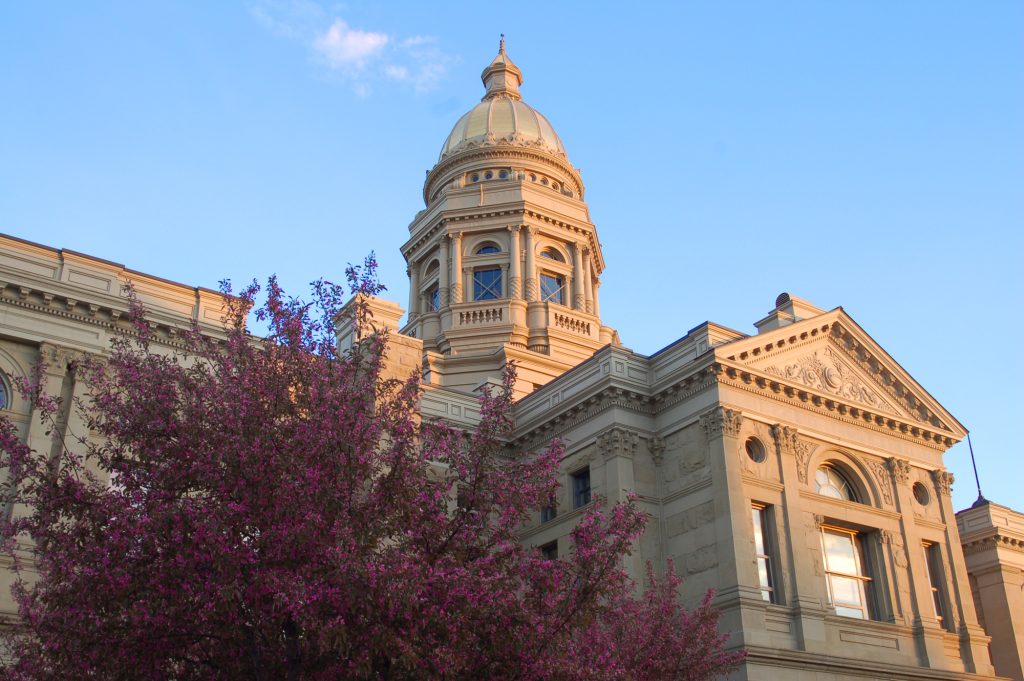 Sign up for our newsletter.
2020
Summer 2020 Advocacy
2020 May Special Session